Posted by Kristin Mccarthy on October 28, 2015 in Blog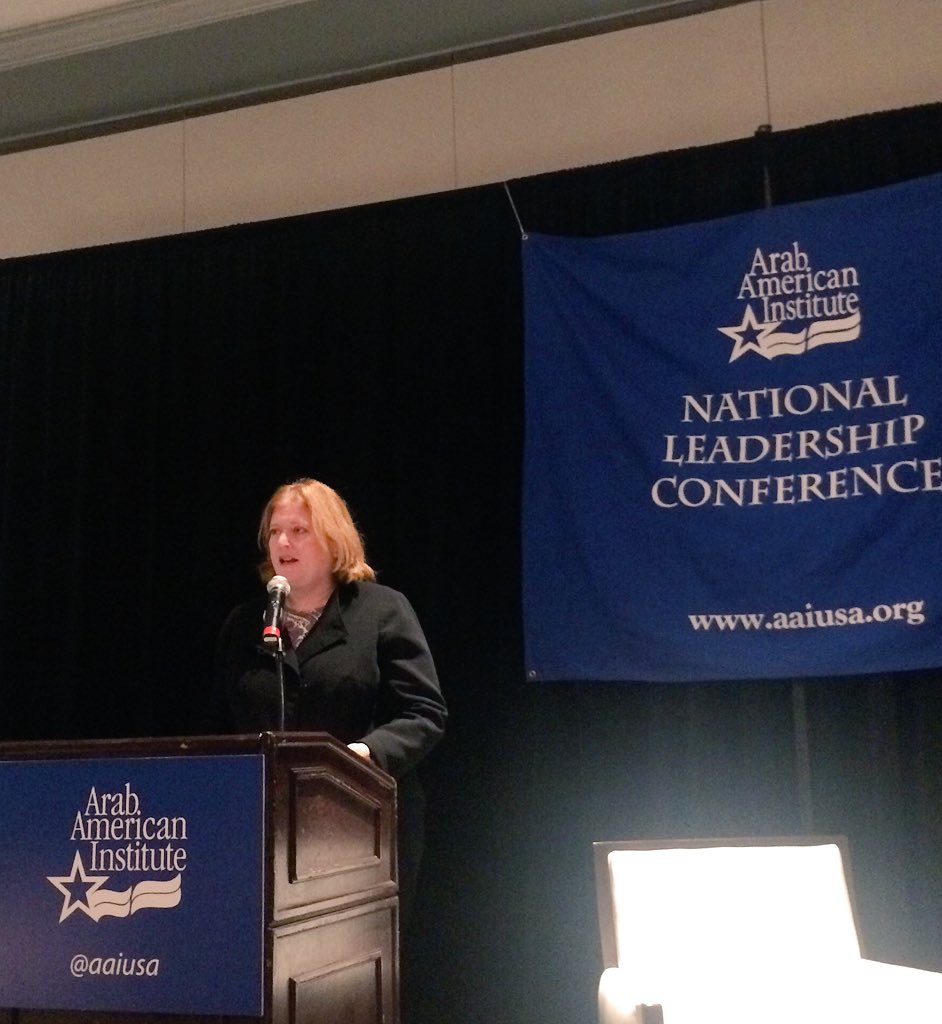 Anne C. Richard joined AAI's National Leadership Conference to deliver a luncheon keynote address regarding the Obama administration's actions regarding the Syrian humanitarian crisis. Ms. Richard covered both humanitarian aid policies and resettlement efforts in her remarks, which you can watch in full below.
Anne C. Richard was sworn in as Assistant Secretary of State for Population, Refugees, and Migration on April 2, 2012. Prior to her appointment, Ms. Richard was the vice president of government relations and advocacy for the International Rescue Committee (IRC), an international aid agency that helps refugees, internally displaced and other victims of conflict. She was also a non-resident Fellow of the Center for Transatlantic Relations at Johns Hopkins University/SAIS and a board member of the Henry L. Stimson Center. Ms. Richard has authored several monographs and reports and numerous opinion pieces on topics including: international coordination of foreign assistance; combating terrorism; strategies to make foreign aid more cost effective; and specific humanitarian crises from Haiti to South Sudan to Afghanistan.