The Magnitude of the Crisis: #Yalla2016 Day 1 Panel
Posted by Kristin Mccarthy on October 28, 2015 in Blog
The first day of AAI's National Leadership Conference, #Yalla2016, was devoted to examining U.S. policy on the Syrian refugee crisis and considering ways to push Congress and the Obama administration to do more to help refugees. We were proud to have the whole day of programming co-sponsored by 15 national, international, and Syrian-American organizations, many of whom are leading the difficult work of providing services to refugees on the ground in camps and urban areas. On a panel titled, "The Magnitude of the Crisis" three of our co-sponsoring organizations joined a discussion that painted a clear, desperate picture about the necessity and challenges of their work.
Refugees fleeing war have to navigate a long road of systems, applications, screenings, and travel to be accepted as refugees or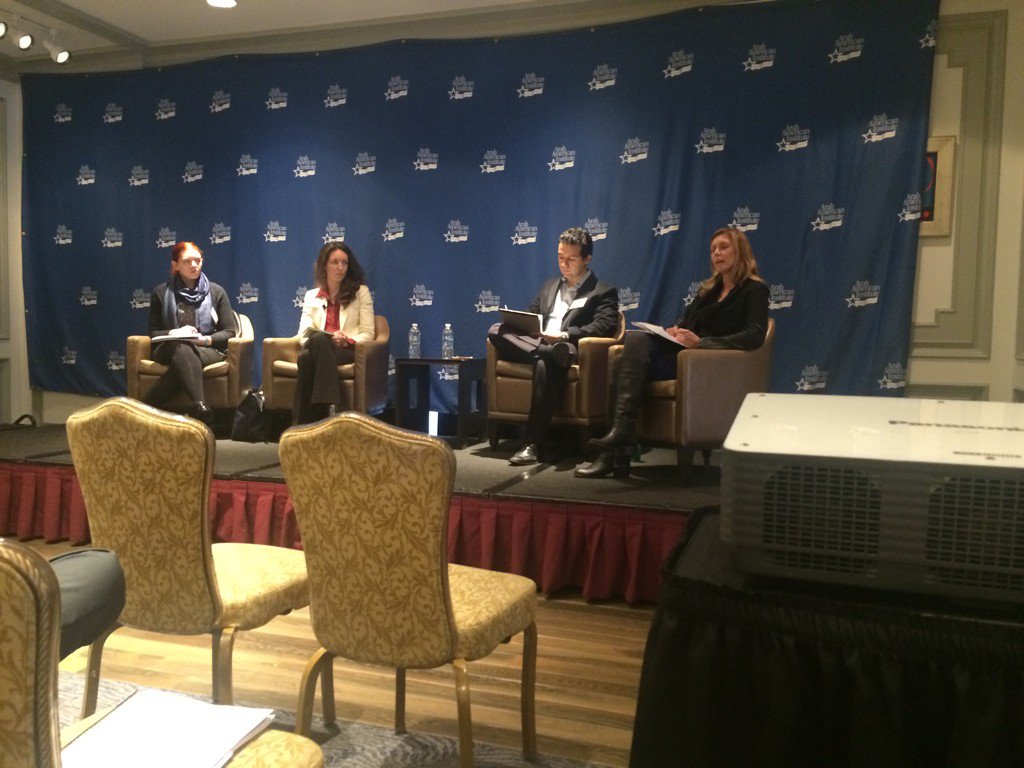 asylum seekers in other countries. The panelists, Annie Sovcik (Center for Victims of Torture), Jen Smyers (Church World Service), Britanny Vanderhoof (HIAS), and Kamal Essahab (NILC) together shared what the needs are of refugees at every point in their journey, stressing that large donors like UNHCR need to be scaling up aid to alleviate suffering not just in refugee camps, but at every stage of a refugees journey.
Annie Sovcik from the Center for Victims of Torture shared the great work being done in refugee camps in Jordan to help relieve symptoms of mental disorders that develop from the trauma of war and leaving behind ones home. Mental health is a necessary component of humanitarian aid, according to Sovcik, in order for refugees to retain the feelings of hope and dignity.
Jen Smyers of Church World Service emphasized the need to push our government not only to bring in more refugees, but actually do so. Alarmingly, there are 20,000 refugees that have passed the U.S. vetting process since 2008 but have not actually been resettled. The U.S. government could get these done with a simple final approval.
Britanny Vanderhoof of the Hebrew Immigrant Aid Society explained more of what the U.S. government can do by eliminating the redundancies in the vetting and approval processes. To effect change in the government, there needs to be mobilization at the local level in welcoming refugees and shaping the conversation around humanity instead of national security. These panelists offered us a look into the difficulties they face when welcoming refugees, as well as excellent suggestions as to how the Arab American community can improve the government's response.
Watch the whole thing here: